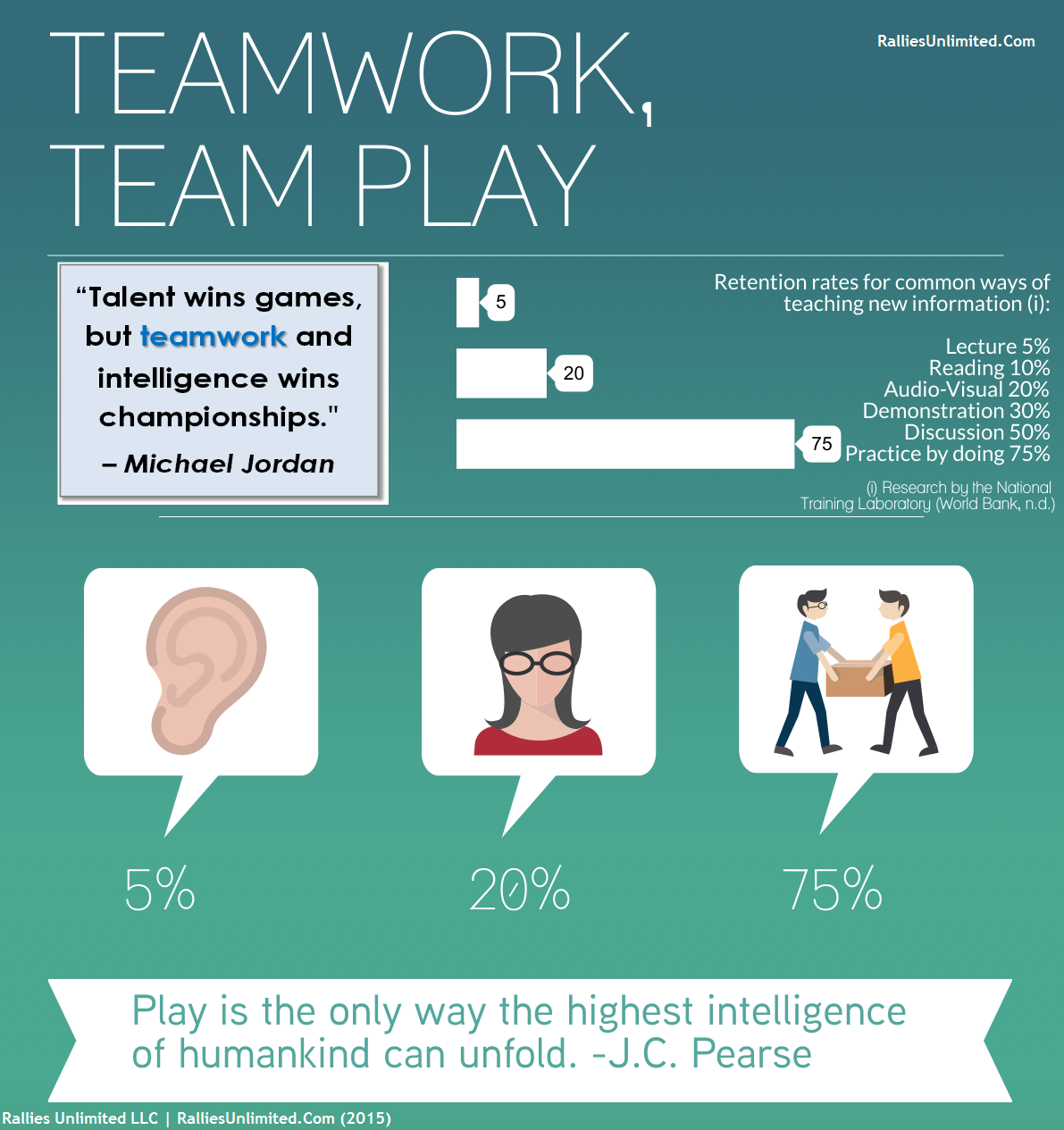 Rallies Unlimited achieves "soft skills" training that a textbook or lecture cannot provide
Interpersonal communication? Check!
Creative problem-solving? Check!
Conflict resolution? Check!

Collaboration

and negotiation? Check!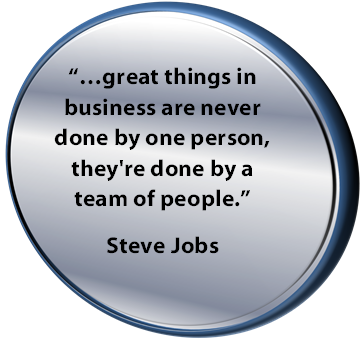 Employers in the U.S. spent $164.2 billion on employee development and learning in 2012, according to the American Society of Training and Development's (ASTD) State of the Industry 2013 report.
Each team has one set of clues they must decipher and follow together. The successful team must collaborate and encourage all ideas; often the least experienced person will have the key breakthrough!
Change your routine and break old habits to think in new and creative ways. Crossword puzzles, pictograms, number games and more encourage a fresh perspective and challenge teams in a playful way.
"I want to do this next year!" and "Hey, I want to be invited!" are the two things we hear the most.
"Gettin' good players is easy. Gettin' 'em to play together is the hard part". - Casey Stengel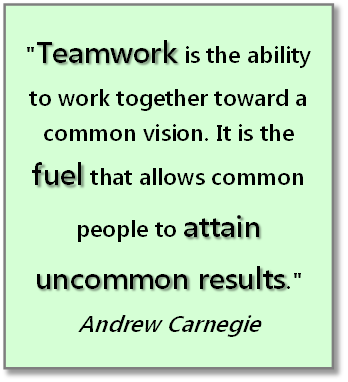 "My team loved it! They said it was the best team building ever!" – Maria A., Fortune 100 Company, Austin, TX